I literally cannot believe that it's already fall! It was just Christmas! wtf?! This way we're all gonna be old so soon…Jeez! Slow down, time!
But anyway, it's autumn/fall, for some people it starts on 23rd of August, some people say it starts on the 1st of September but whatever, it's autumn already and I couldn't be more excited! This is my favorite season so everything's amazing right now.

Well, when it comes to fall I'm all about "darker" reads aka thrillers, horrors, heart-hitting contemporaries, witchy books and so on.
So I started digging and came up with tons of books which I'll be sharing with you guys.
I will be hoping to get to all of these but obviously I'm not that sure that it's gonna work out but one can hope.
Let us begin!
---
I did hear a lot of great things about this one, all I know is that it's set in Salem and it has something to do with the Salem witch trials I believe, and that was all it took, definitely getting to this one.
---
This book is all about bullying and I believe it has magical realism to it as well, which I love.
---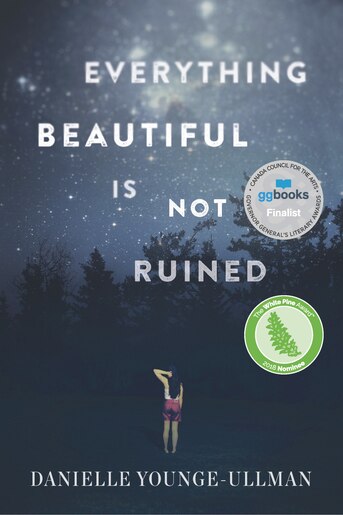 In this one the main characters gets sent in this survival camp by her mother I believe to like prove herself.
It deals with heavy topics: Depression, sexual assault, suicide.
---
I've heard mixed reviews about this one, I feel like this is the type of book that you either hate or adore, I'm gonna read it and decide for myself.
---
This book has like the best synopsis! It's supposed to be about this girl who's having money problems and decides to have a sugar daddy! I've never read a book about a sugar daddy. So she gets one and she starts falling for him but the guy has a family that he won't leave for her and she starts stalking him and everything. I don't know, it sounds intriguing.
---
Again, witchy, Salem, don't really know much else.
Jeez, I'm bad.
---
Just gonna show you the synopsis:
"Something has been let loose…"
In Edwardian Suffolk , a manor house stands alone in a lost corner of the Fens: a glinting wilderness of water whose whispering reeds guard ancient secrets. Maud is a lonely child growing up without a mother, ruled by her repressive father.
When he finds a painted medieval devil in a graveyard, unhallowed forces are awakened.
Maud's battle has begun. She must survive a world haunted by witchcraft, the age-old legends of her beloved fen – and the even more nightmarish demons of her father's past.
Spanning five centuries, Wakenhyrst is a darkly gothic thriller about murderous obsession and one girl's longing to fly free.
---
This book is about a boy named Niru, who lives with his conservative Nigerian parents in Washington, D.C, he's a top student and a track star at his prestigious private high school. Bound for Harvard in the fall, his prospects are bright. But Niru has a painful secret: he is queer—an abominable sin to his conservative Nigerian parents. No one knows except Meredith, his best friend.
When his father accidentally discovers Niru is gay, the fallout is brutal and swift. 
I do know that this book also deals with friendship and many more important things, so I'm more than interested.
---
Okay, that's it, I'm planning on reading these dark books, I will definitely want to pick up other books too that are easier to read like Christina Lauren's books.
But my main focus is going to be reading these.

Okay, that's it, bye gays and lesbians and everyone else in-between.