Helloooo! This month was such a success when it comes to reading, I have read over 20 books which is absolutely crazy, I've never read this many books. I think the most books I read in a month was 14 books, but never over 20, so I'm super surprised, but so freaking happy, I did read some books that are gonna stay with me forever, I also read books I hated with everything I've got in myself, so let me finally get to what I've read this month.


The first book I read this month. Oh boy, I absolutely hated it, the characters were so badly written, going into this I thought this would be about a sugar daddy and his sugar baby becomes obsessed with him and his family and she'd stalk them and we'd get a good thriller, but this was so not it, it was lame, stupid ending, didn't like it. Gave it one star.
✨
Finally read something else from Christina Lauren, I already have read Autoboyagraphy, which I loved, so I was looking forward to reading this, I knew I'd love it and I was not wrong at all, the romance between Hazel and Josh was the sweetest, I connected to both of them super quickly, both of them are so sweet, Hazel is one of my favorite female characters, and this is a standalone! It takes me at least two books to start liking someone, but Hazel is super weird, energetic, funny, she's cool, I loved her, it was amazing reading about them. I'm actually waiting for The Unhoneymooners to come in my library, it should come any day now, I'm excited!
✨✨✨✨
I've also read three graphic novels this month, which is amazing because I don't usually read graphic novels, but this series is just amazing, we're following these girls, they're spending their summer in a scout camp, where pretty strange things are going down, it's fantasy, it's queer, it's amazing…pick it up, they're graphic novels and there's a bunch of them, i'm hoping to read some next month, too!
✨✨✨✨
THIS!! I have reread this entire freaking series in a month! I didn't know I had it in me, but I do. Finding talents in yourself is like the best thing, isn't it?
So I read this entire series like…I wanna say a year ago, but I'm not sure, so I've reread it this month and omg! I had so much fun! I absolutely adore this series, it's one of my all-time favorites, honestly I've been thinking and I literally can't choose a favorite book in this series, I love all four to death, and cannot (!!) wait for Call down the Hawk which comes out November 5th…I WANT NOVEMBER!
✨✨✨✨✨
Honestly, this series is like…it's my child, okay? It's my family, it's my legacy, it's me.
I don't want it ever to end. You guys will never guess what I literally did. I ordered the rest of the books in the series on Bookdepository and I … cancelled it.
I actually cancelled it because I know if they're here, I'm gonna read the series and I don't want to! I don't want the series the end, I don't wanna say goodbye to my babies!! I know that I can't put it off for too long, but I don't wannnaaaa read the rest of the books…I know, I'm horrible, I just love these so freaking much!
✨✨✨✨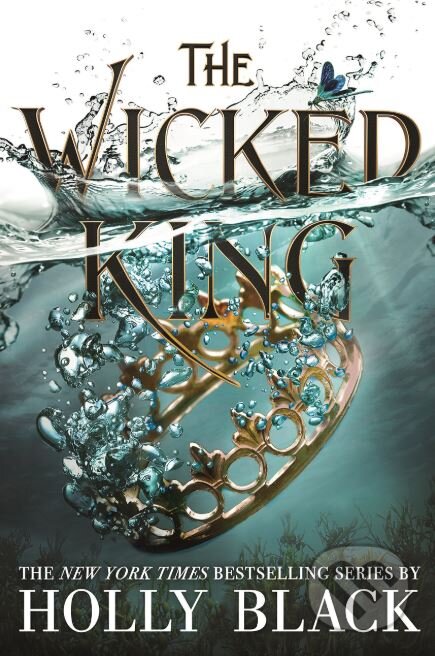 I finally continued with this series, too! Can I just say…I adore that cover! Look at it! It's so pretty! But…so was the book. I enjoyed this so much more than the first book, it was done (in my opinion) so much better than the first one, and the next one comes out November 19th I believe, so I couldn't put it off longer, and I am happy that I read it, because it turned out pretty great.
✨✨✨✨
I can't even begin to explain this book.
I seriously believe that this is one of the best books I have ever read in my entire life! Those are…really words, okay? This is about friendship mostly, but it's so much more, it's beautiful, it's heartbreaking, it's literally everything, I adore it so so much, you can't understand it unless you actually read this book, because it's just a life changing story, just please read it…however there are a couple of trigger warnings for this so be sure to look those up before you start reading this book.
✨✨✨✨✨
I went into this with pretty low expectations, I thought it'd be a simple YA fantasy, a story I'd forget the next day, but I was so wrong! I actually loved this! I gave it five stars…and it's ya fantasy. I find myself thinking about this story even now, the characters grew on me so quickly and I just can't seem to forget them, I've come to love them and I would've wanted more, but this is a standalone unfortunately, but I'm definitely going to read the author's other book.
✨✨✨✨✨
I finally read this! Finally read a historical fiction.
I can't exactly explain my relationship with historical fiction. I love it, but I don't find myself reaching for it that often which is weird and I wanna read more of it…
This one follows three women Olivia, Coco Chanel and Arletty, it's set in a famous hotel named Ritz during Nazi occupied Paris.
It's super interesting, super sad, I got everything from it that I wanted. I gave it four stars and I find myself wanting to read more from this author.
✨✨✨✨
OMG!! This book! I loved it so freaking much!! This book actually takes place somewhere in France around the 1700s (I might be wrong here), the setting is really stunning, you can't even imagine. We're following a witch named Lou who fled her coven and she stays at this city, Cesarine. Something happens and she has to marry this witch hunter named Reid. A witch hunter and a witch. It's literally so freaking good! And it's not just that but Lou is being followed by someone, I'm not gonna say who because spoilers, but it's literally amazing, you guys need to read it if you haven't yet.
✨✨✨✨
After reading that amazing book…I picked this one up and regret it with my whole being. This was bad, okay? We have a main character, Miyoung, who's a gumiho aka a nine tailed fox. One night she basically saves the life of a guy, Jihoon. And the "story" picks up from there.
Except there is no story and it's boring and I hated it. Thank you. One star.
✨
Talk about bad books. I'm sorry, but I didn't enjoy this, either. Actually, I kind of hated it. I can't even explain this book, it's so stupid.
But the main character is Fie, she's part of these crows whose job is to go around the world and kill the infected people or some stupid crap like that. But they find a prince who wants to get back his throne from his mother-in-low and they go on this roadtrip. I made it sound so good, but it's actually the opposite. The characters are annoying as actual hell, I didn't care about any of them, I actually wish they were dead. The story itself was stupid, don't even let me get started on the romance, okay?? It's a mess.
✨
After such bad books, I knew that I had to start reading something I knew I'd enjoy otherwise I'd get in a freaking reading slump, which we don't want.
I'm not gonna say what this is about because spoilers, but please read this series because it's actually amazing and one of my favorites forever and forever and forever. This one actually broke me but in the best way possible, it was my favorite so far from the series and I couldn't not give it five stars.
✨✨✨✨✨
Finally read this one from Christina Lauren, it was so freaking good!
We're following Olive who's an unlucky woman. I believe she's 28 but I'm not sure.
Anyway, we have this huge wedding of her sister's and basically everyone gets food poisoned and they can't really go on their honeymoon. They can't get back their money because (I believe) her sister won this thing so it's not refundable.
They decide that Olive and the groom's brother, Ethan, will be going on their hooneymoon pretending to be the groom and the bride.
Olive and Ethan though have some of a history, basically they hate each other.
It's so much fun as expected from Christina Lauren, if you're in the mood for a cute romance, you know what to pick up.
✨✨✨✨
I was in the mood for a reread, for some reason, so I decided to read this one, and I'm so happy I did.
It's set in a world where Coldtowns exist, they're basically quarantines for vampires and infected people. We're following a girl named Tana who wakes up at a party where everyone has been killed, but her.
She finds a vampire there and her ex-boyfriend.
So all three of them go ahead to find the nearest Coldtown, however both she and her ex-boyfriend have been bitten aka they're infected.
Honestly, this is one of my favorites, it's amazing, the vampires are actual monsters, I really love it and you so would you. Reaaad it pls.
✨✨✨✨✨
I'm super happy that I managed to finish this one as well, I'm hoping to read all of the books in the series this year so I'll be reading one book every month.
This book was absolutely amazing, there are a ton of things I didn't remember even though I watched game of thrones a couple of times, but some things were different here, some stuff I completely forgot about, and it was just amazing and I can't wait to continue!!!!!!!!!!!
✨✨✨✨✨
These are all the books I managed to finish this month, I'm super happy, I've never read this many books in a month, so I definitely consider this to be a success.
Thank youuuuuuu for reading!