Hi, helllooooo!
So you might've noticed that I'm not doing my usual reviews anymore and I do have a reason for that: it's that it takes so much freaking time! I have to stop reading and takes notes and I'm just not okay with that, I can't stop myself from reading just to take notes, so I thought when I'd read 3-4 books, I'd do a recently read, or do a weekly wrap-up and just tell you what I read about, so I honestly hope you guys are okay with this. Or maybe you just don't care.
Anyway, I've managed to finish three amazing books! These are all continuations of series! Who am I?! I'm actually continuing with series and just starting them. I'm truly someone. Okay, I'll stop, let's just get to what I've read.
---
The first book is Wayward son by Rainbow Rowell, also known as QUEEN.
I'm kind of not okay. Let's just…I'm super happy that I got to read this amazing of a book, I'm just so freaking lucky, honestly, we all are. Okay?! If you're able to read this gayness, consider yourself lucky. I can't comprehend how much Baz and Simon are taking over my freaking life, I feel like I'm…not okay. I also have to adress the fact that I really love Penelope, she's such an amazing friend and a character to read about, we also get another character in this book and I cannot wait to learn more about him. I can't recall one thing I didn't enjoy about this or a chapter where I found myself bored. It's literally amazing. And now let's talk about the ending. Without spoilers though. OK! HOW COULD YOU, AUTHOR?? Aren't you supposed to love us?! We love you so why can't you not be mean to us?! How can you write that last line and be okay with the fact that we're gonna have to wait so many months until we get the next book?! I'm a dead person, I'm not alive, I'm not okay. read it! 
Obviously, five stars.
---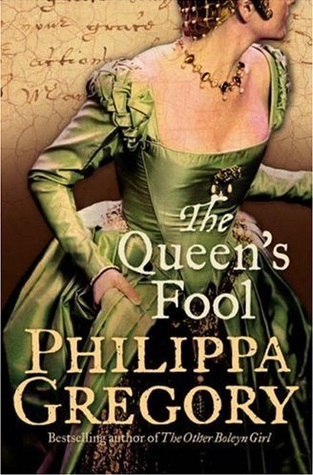 The second book I finished is The Queen's fool by Philippa Gregory.
She's also a queen, I absolutely adore her writing style, these books are really easy to get through, even though they're basically over 500 pages.
This one follows Hannah who's a Jew and if people were to find that out, she'd kinda sorta burn. Yeh.
She escapes with her father to England, where they obviously have to hide who they are.
She becomes the fool of Edward VI who's really ill, you guys probably know the story already.
Hannah is sent to spy on Princess Mary but she kinda starts liking her, but she's also fairly smitten by Robert Dudley who's Mary's foe, there's a whole lot of things going on in here, I really, really enjoyed Hannah as a main character, I mean she was a young woman but she had her own ideas about who she wants to be, about the fact that no man is gon' rule over her. Loved her!
Honestly, this has got to be even more of a favorite than White Queen for me, it just has so many amazing things, I can't even begin to explain. Five stars easily given.
---
What am I gonna say about this one?! I'm just a tad bit disappointed that we didn't get Tyrion and Daenerys but other than that? It was so freaking GOOD!
But obviously we'll get enough POVs from them in the next book.
I'm pretty sure most of the POVs in this one were from Cersei which I really enjoyed, I absolutely loved reading from her POV, she's such a messed up person that I can't even.
I also enjoyed Arya's POVs, though there weren't as many from her, but I can't wait to know more.
BOOOOY, it's slowly coming to an end, I mean in December I'm reading the last book that's published and how am I gonna wait for the next one? Also, why did it take me so long to read these? I'm actually flying through them, it's totally amazing.
I can't not give it five stars again, I'm always, always just amazed at how George R. R. Martin writes, I don't get it, I don't understand how you're able to write a world like this and characters like these! How? Are you God? Are you an alien? Who are authors, really?
Five stars.
---
So, as you can see, I'm pretty satisfied with what I've read.
Thank you for reading, see ya next time!